Professional Indemnity (PI) insurance
The Professional Indemnity (PI) insurance protects a professional such as an accountant, solicitor, architect and engineer against his legal liability to pay damages to persons who have sustained financial loss arising from his own professional negligence or that of his employees in the conduct of the business. The insurance offers indemnity strictly on legal liability basis. In addition to indemnifying the professional against his professional liability, the PI insurance also indemnifies him for defence cost and expenses incurred in respect of a claim.
The amendment to the Legal Profession (Amendment) Act 1992 which came into force on 1 April 1992 has made it compulsory for legal practitioners to have Professional Indemnity Insurance. In line with the amendment, lawyers based in West Malaysia can choose to protect themselves by procuring the Professional Indemnity Excess Layer for Lawyers insurance policy.
This policy will indemnify the Insured for damages up to but not exceeding, in the aggregate, the sum stated in the policy as the Limit of Indemnity, for any claim first made, against any or all insured, during the Period of Insurance in respect of any civil liability incurred in the course of the conduct of the profession by the practice, provided always that there shall be no liability hereunder for any claim made against the insured by reason of any act, error or omission committed or alleged to have been committed prior to the retroactive date specified in the policy.
Allianz shall only be liable under this insurance for damages in excess of damages in the amount of the deductible stated in the policy. The policy will pay defence costs, which shall be payable within the limit of indemnity stated in the policy, provided that a payment of damages exceeding the limit of indemnity of the primary policy has been made to dispose of a claim. Allianz shall contribute to the said defence costs in direct proportion that Allianz's share of payment of the damages bears to the total damages payable, however, Allianz maximum indemnity for damages and defence costs shall not exceed the limit of indemnity stated in the policy.
Pharmaceutical companies and research organizations face increasing complex worldwide regulations and challenges such as trial safety, speed and quality. Allianz recognizes the complexity of today's clinical research environment. As no clinical research program is the same as another, Allianz ensures that each client's needs are taken care of through the coverage we offer in the Clinical Trial insurance.
This insurance provides protection for companies or organizations such as food companies, cosmetic companies, universities, hospitals and pharmaceutical companies who conduct clinical trials and investigations, in respect of claims made against them by the trial participants.
This policy will indemnify trial sponsors, pharmaceutical companies and contract research organisation up to the limit of indemnity, against legal liability imposed by operation of law to pay damages in respect of injury to any trial participant caused by or arising out of participation by the participant in any clinical trial:
Which commences within the period of insurance
Which is conducted in Malaysia
Which has been notified to and accepted by Allianz writing; and
For which claim is first made against the Insured
Professional Indemnity (PI) insurance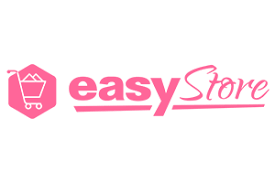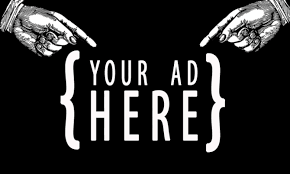 Allianz Auto Assist
1800-22-5542
603-2161 3960