Car Windscreen Claim
Repair By Panel Workshop

Search for a windscreen panel workshop
Make an appointment/arrangement with the panel workshop and tell them about your car model and the damages.
Bring your car and the following documents to the panel workshop on the appointment date.
Copy of Registration Card
Insurance policy (Please call or WhatsApp UCN 03-7874 2660 / 012 538 2660 to obtain a softcopy)
Copy of insured IC and driving license
You may also arrange with the following Panel workshop for ONSITE or DOOR to DOOR REPAIR/REPLACEMENT. Please call: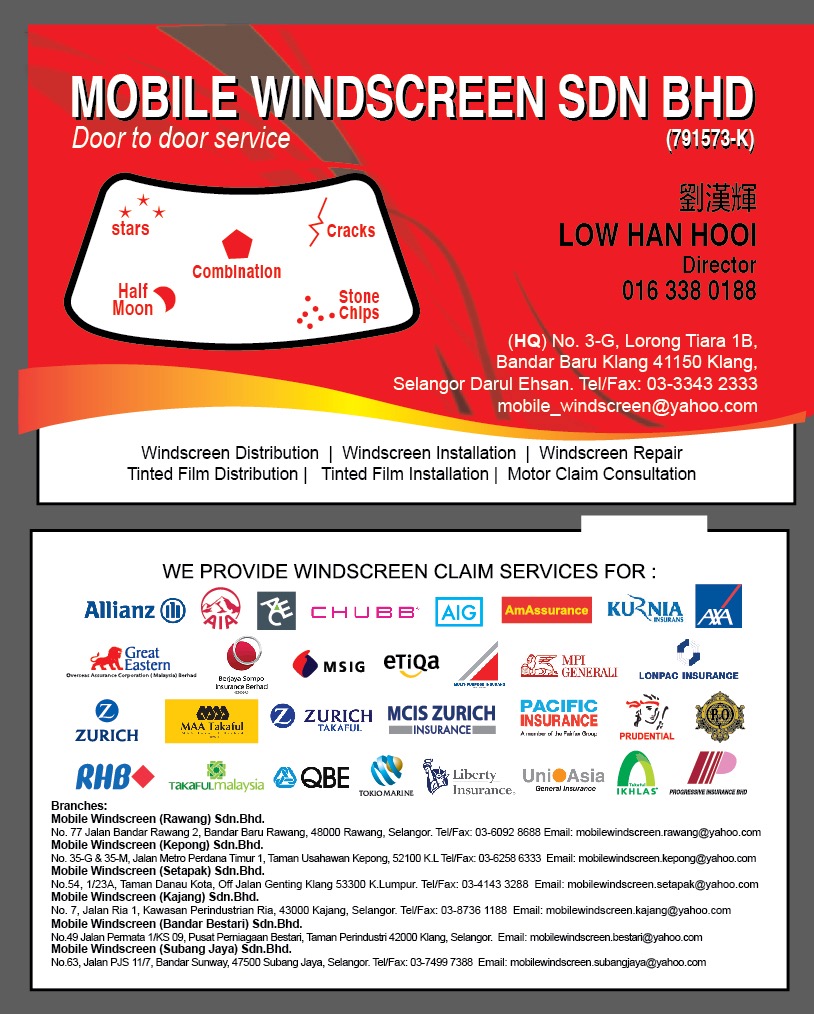 Repair/Replace By Franchise Workshop
Claim Form
Original Bill and Receipt
Photograph before repair
Photograph after repair
Car Accident Claim
1. Try to snap Photo of the accident scene and damages to car at accident scene
2. Note down the place of accident (Street name) and simple note of how was the accident happen and also note down the third party's car information such as car plate number, car model, third party name, contact number and etc.
3. Call Allianz Customer Service 1800-88-6278 or 03-2161 3960 for details of our panel of workshop and request of towing service for the car cannot be driven.
It is important that the damaged vehicle be repaired at one of Allianz's panel workshops.
4. Please drive or tow your car to the police station to make a Police report within 24 hours from the date and time of accident.
In the police report, you shall report and bring along documents such as:
Driver's IC and Driving Lisence
on how and where was the accident happened
what are the car damages and losses
details of third party if accident involved third party
5. Drive / Tow the car to the selected panel workshop after making a police report.
6. Submit the following required documents to the panel workshop
Completed Claim Form (This form will be prepare by our panel workshop)
Original Police Report
Registration card
Copy of Insured's IC Card
Copy of Driver's IC and Driving License
Road Tax disc (Snap Photo)
Insurance policy (Please call or WhatsApp UCN 03-7874 2660 / 012 538 2660 to obtain a softcopy)
7. The panel workshop will report to Allianz.
8. Allianz will appoint an Adjuster to conduct the claim assessment.
9. For Total Loss Claim, the following additional documents required:
Copy of Hire Purchase Agreement
Original Bank settlement letter
JPJ K3 Form (2 sets)
Full sets of car key
Car Theft Claim
Immediately make an police report
Please immediate notify UCN or Allianz Customer Service 1300-88-1028 / 03-2264 2700 or email: service@allianz.com.my about the Theft claim.
After the notification, UCN will report to Allianz
Allianz will appoint an Adjuster to conduct the claim assessment
You shall submit the following required documents to UCN
Completed Claim Form
Original Police Report
Original Registration card
Copy of Insured's IC Card and Driving License
Copy of Driver's IC and Driving License
Copy Hire Purchase Agreement
Original Bank settlement letter
JPJ K3 Form (2 sets)
Full sets of Car keys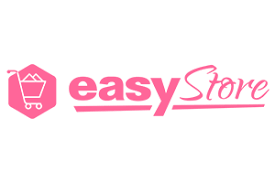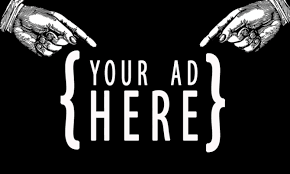 Allianz Auto Assist
1800-22-5542
603-2161 3960